Urobilinogen Abnormal Increased & Decreased Levels
Urobilinogen is created in the intestines by bacteria and is a colorless by product of bilirubin reduction. Normal levels found in the urine and urinary tract are common and generally no cause for concern, but a high or low level of urobilinogen in the urine may indicate a medical problem that needs attention.

Normal Vs Increased Or Decreased Amounts

Some urobilinogen is absorbed through the liver and passed through the urine through bilirubin reduction and normal amounts are completely normal.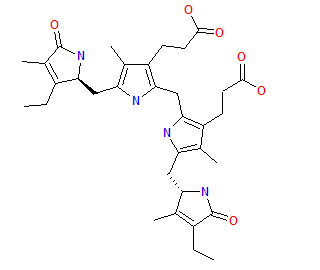 Normal levels in the urinary tract are less than 17 umol/l. Unusually high or low amounts of urobilinogen in the urine can be cause for concern and elevated or decreased amounts higher or lower than 17 umol/l may require further diagnosis.
Treatment for high or low levels will differ depending on the cause so seeking the counsel of a medical professional is important. For more on the symptoms, causes and other information visit the site menu above for more information!